---
---
Restorative Justice Retreat
Restoring Justice through Love
October 28-30, 2022
We are celebrating 70 years of impact and growth with our Restorative Justice Retreat! Together we will learn, listen, love and start the process of healing in community across faiths, generations, identities, cultures and more. Participants of all ages can choose from a variety of experiences from workshops and small group conversations to creative activities and personal reflection. Valarie Kaur will give her keynote address at 3:30p on Saturday, October 29.
Registration now open!
REGISTER
---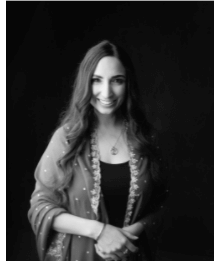 VALARIE KAUR is a renowned civil rights leader, lawyer, award-winning filmmaker, educator, innovator, and best-selling author of SEE NO STRANGER. She leads the Revolutionary Love Project to reclaim love as a force for justice. Read her book on your own or join a Camp Stevens book club! Contact Kathy at kathy@campstevens.org for details.
---
70 Years of Stories Project
We are reflecting on our 70th anniversary through the power of storytelling. Your stories, experiences, and transformations are the best way to capture the power and impact of our work. We hope you'll take a minute to share a meaningful story about your connection with camp.
Go to this link and share your story through video, audio, writing, pictures, or even a work of art!
Go to this link for tips, tricks and creative ideas for telling your story!