Dear Friends,
There is so much good in the world. At Camp Stevens and across the world amidst and without dismissing the chaos and confusion, goodness is abundant if we look for it. "When I was a boy," says Mr. Rogers, "and I would see scary things in the news, my mother would say to me, 'Look for the helpers. You will always find people who are helping.'"
Like you, Camp Stevens is all about goodness and helping – about looking for and being the helpers. Your gift will directly impact the ministry and mission of Camp Stevens by helping efforts such as these:
 Twenty children came to Camp Stevens from Watts this summer – a high-density, youthful neighborhood of Los Angeles with a large household size and the highest percentage of families headed by single parents in the city. Thanks to your generosity and that of their community leaders, otherwise disadvantaged children give and receive small everyday deeds at summer camp that inspire gratitude and wonder at Camp Stevens.
Camp Stevens continues to be and learn more about becoming a safe place for young people to come out, engaging all present in an important dialogue about welcome, openness, and gender. The support and inclusivity of all people on their journey – gay or straight; Latino, Caucasian, or African-American; religiously unaffiliated or confirmed in a mainline denomination – is integral to our work and ministry of empowerment and transformation and to the mission of the Episcopal Church.
Weekend guests and outdoor education students are inspired throughout the year by the natural world at Camp Stevens' – a peaceful place apart. From the meadows and mountains to the gardens and orchard, transformation and wonder are inspired by God's abundant creation and the staff who engage individuals and groups with the natural world. A recent 6th grade guest exclaimed: "I saw so many stars, more stars than I've ever seen before. The sky was as bright as the moon!"
There is so much good in the world. Join us in our efforts to do good – to be helpers. Our mission and ministry of transformation relies on the generosity of our donors, and that is especially true this year.
To further transformational experiences, we need to raise $50,000 by year's end. Will you help?
With deepest gratitude,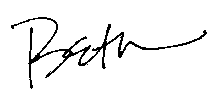 Beth Bojarski
Executive Director