Organically and Sustainably Raised Pigs!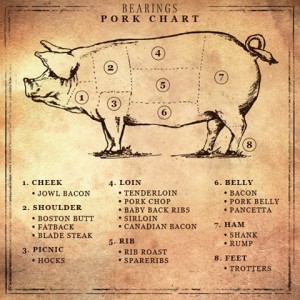 Pork Shares available for pick up in early December.  Only a limited number available. Call 760-765-0028 today to reserve yours or order online now under the Adult and Family Programs screen.

When Camp Stevens raises pigs, we will offer a limited number of shares of pastured, organically-raised pork available to the public. Each share supports our Farm and Garden programs — and you get some really tasty and sustainably-raised pork out of the deal!
Each share is 1/8 of a pig (about 20 pounds), and is available for $275. Your share will include chops, ribs, spiced ground sausage, bacon and ham. We expect the pork will be available in December and pick-ups will be arranged throughout southern California. You are welcome to visit the pigs at Camp Stevens and see their home, and how they are being raised.
Are you curious about how/why we raise pork at Camp Stevens? Check out our blog.