Now Open for Day-Use and Family Overnight Retreats!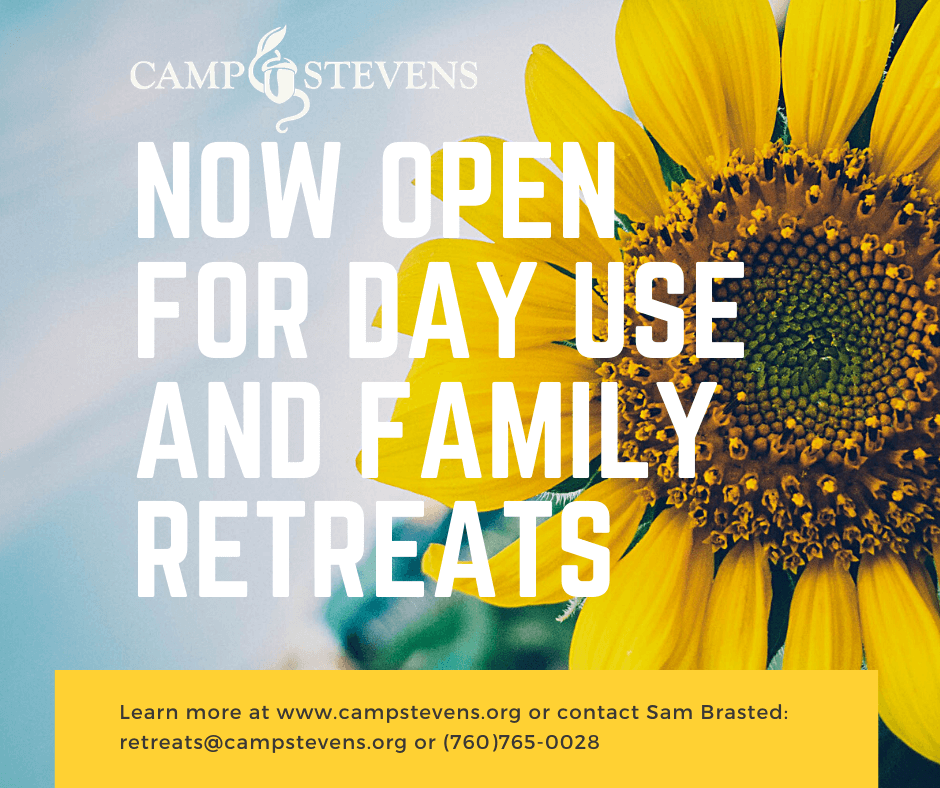 Camp Stevens will be open for day-use most Saturdays and Sundays beginning on June 20th. Preregistration is required. The cost is $25 per vehicle which will be collected at check-in. This is a time for you and your household to spend time in Camp Stevens' outdoor spaces and go on self led adventures. If you are interested click here to register!
Camp Stevens is currently open to individual households for socially distanced retreats. If you are interested in this please click here to fill out the interest form here or contact Sam at retreats@campstevens.org.
---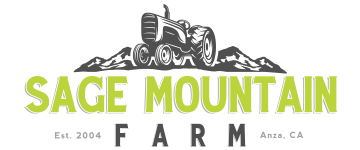 Sage Mountain Farm is partnering with Camp Stevens to bring CSA (Community Supported Agriculture) boxes to Camp Stevens for you to pick up. These boxes will be delivered and ready for pick up every other Wednesday between 1-3pm. To sign up click here. You are required to sign up for 4 boxes to start, and the least expensive option is to sign up for 'Auto-renew' that you can cancel at any time if you do not want to continue.
Camp Stevens will offer baked items during each pick up. Items might include bread, cookies, scones, granola, and more! Separate donations for these items are appreciated, and can me made at campstevens.org or in person!
Sage Mountain Farm has generously offered for a portion of the cost of each CSA box to be donated back to Camp Stevens as well. We are so grateful to be able to partner with them during this time, and to connect our community with more local organic produce.
If you are interested in purchasing a CSA box to donate to a local family in need to fresh produce, click here!
---
COVID-19 Updates
Click here for an update about Summer 2020!
Dear Friends,

Adjusting to our new normal is a challenging experience for all of us. Thanks for joining us in taking responsibility to combat COVID-19 (Novel Coronavirus). We are proud to be a part of an interconnected effort to do what's best for our human family.

Our community of 26 people continues to shelter in place together with highly limited, essential-only exposure to the outside world. All community members are healthy and safe. For ongoing updates and inspiration, follow us on Instagram and Facebook and join our email list.

Camp Stevens is now open to day-use guests most Saturdays and Sundays and will have the first overnight guests during 4th of July Camp. Preregistration is required for weekend day-use. Please click here to register for day-use. If you are interested individual family retreats contact us at (760)765-0028 or retreats@campstevens.org.
As cancellations occur for Summer Camp for reasons related to COVID-19, we are committed to offering deposits back. We hope families who are able will consider donating their deposit to our Emergency Operating Fund to ensure Camp Stevens continues to be here for generations to come, but completely understand that every family's situation is different.

We are watching the situation closely and continue to adapt our procedures as necessary to comply with local, state, and national ordinances from the San Diego County Health Department and the Center for Disease Control and Prevention. The Camp Stevens community is vigilant about health and safety, taking all required precautions including strict protocols for those potentially exposed and/or symptomatic, food service standards, and a compliant sanitation schedule.

If you have any questions or concerns, please contact the Camp Stevens office at 760-765-0028.

Peace and love to you and your family,