Garden History
Camp Stevens' organic garden began as a small herb garden behind the Dining Hall, and, beginning in 2000, has grown into multiple year-round production sites with three acres under cultivation. Our farm and gardens are intentionally designed to provide spaces for reflection, inspiration, and learning as well as physical nourishment for our guests, campers, and resident staff.
The Kitchen Garden is a thriving small scale biodynamic garden, that is certified by the national wildlife federation as a protected habitat. Our kitchen staff has easy access to beds of fresh vegetables, herbs, and flowers, right behind the dining hall. A few steps away, in our orchard, apples, pears, peaches, plums, apricots, cherries, pluots, persimmons, raspberries, strawberries, and much more are cycling through their various, seasonal stages and producing an abundance of healthy snacks for children and guests, as well as year-round habitat for a huge variety of micro-organisms, insects, birds, reptiles, and mammals.
In 2007, on a sunny, warm, south-facing slope to the north of our main garden and camp center, we broke ground on a new one-acre site called the Phoenix Garden. The terraced fields of this garden provide excellent growing conditions for the year-round production of seasonal vegetables, which are alley cropped between perennial stands of grapes, apricots, figs, lavender, insectary plants, dynamic accumulator plants, and native/habitat plants.
Garden Philosophy
Our mission is to serve as a sacred space for reflection, inspiration, education, and training for those who visit
To preserve the bio-diversity of life, whose continuing decline threatens the health of our agricultural, natural, and social systems
To supply fresh, organic food to our kitchen
To provide an outdoor learning classroom where children and adults become exposed to our native forests and a working organic garden
To make a connection between the complexity of the natural world and human ecology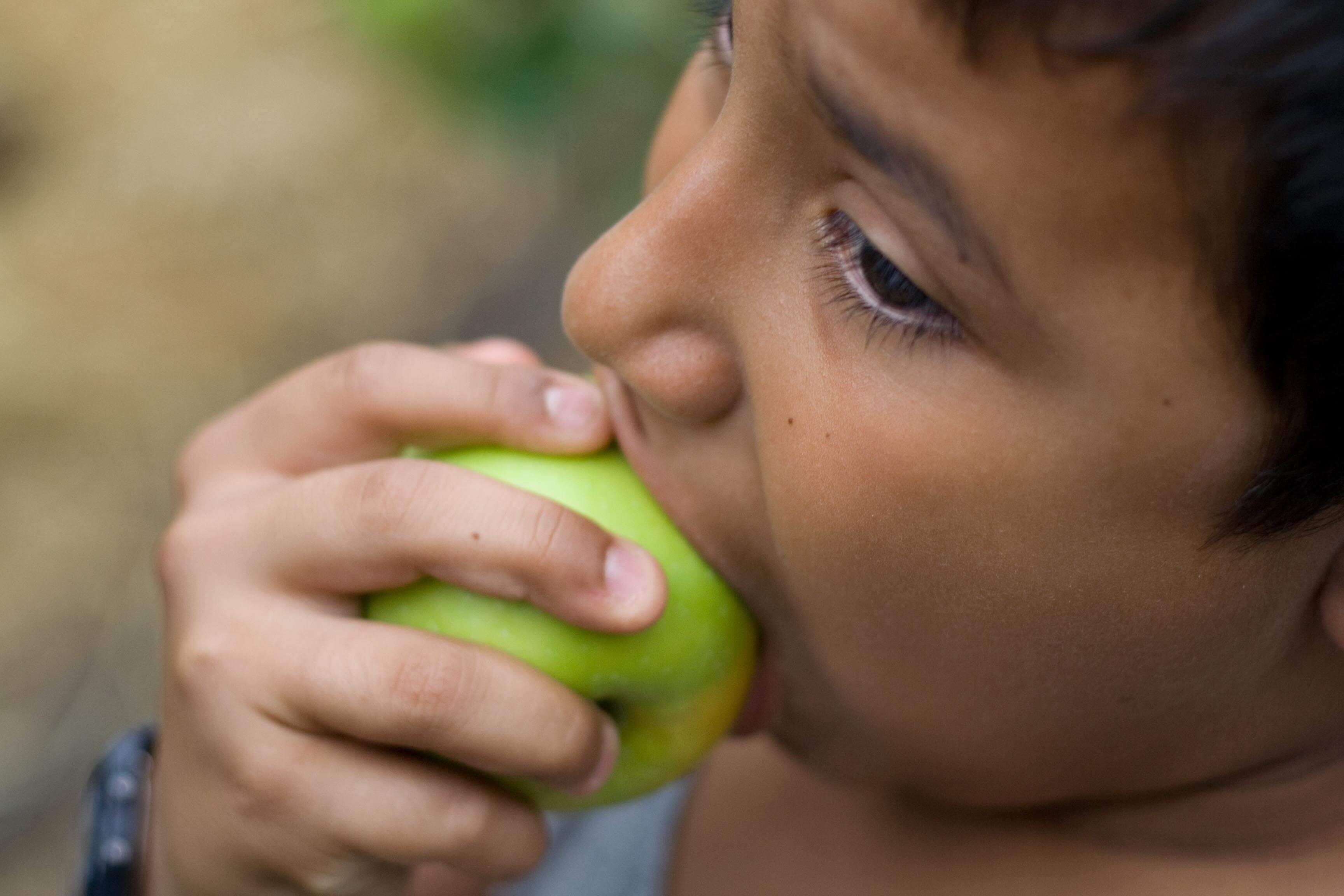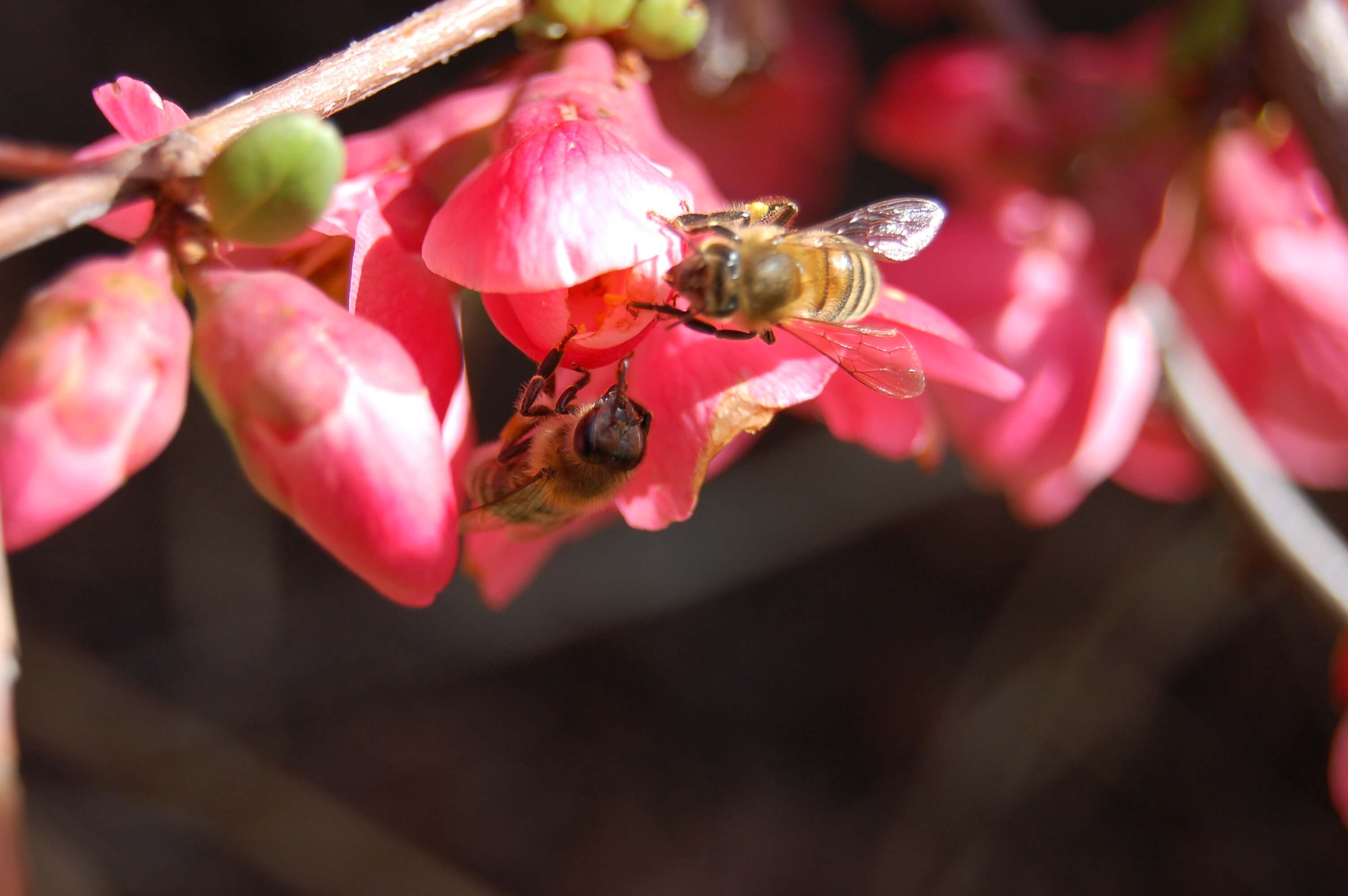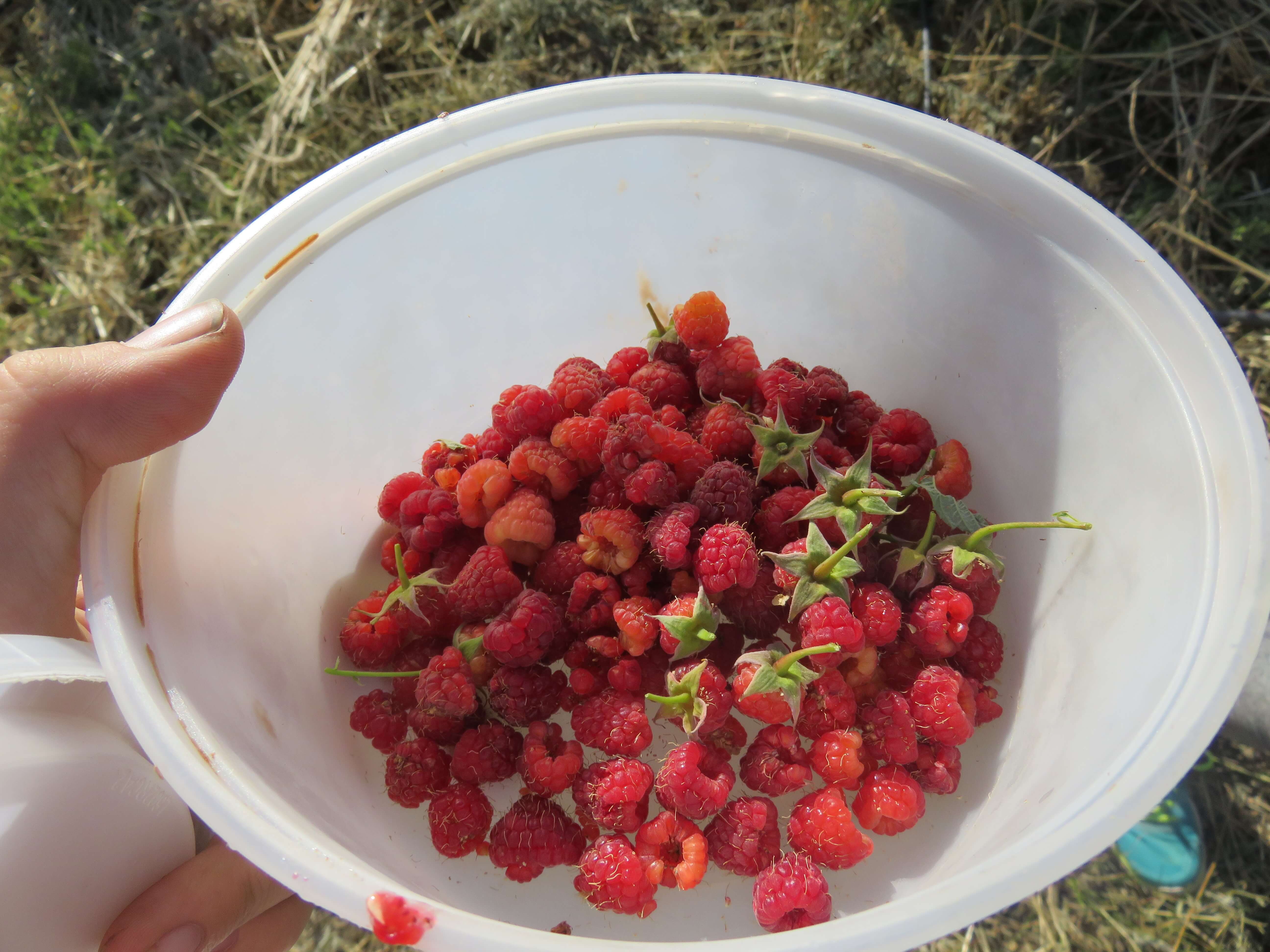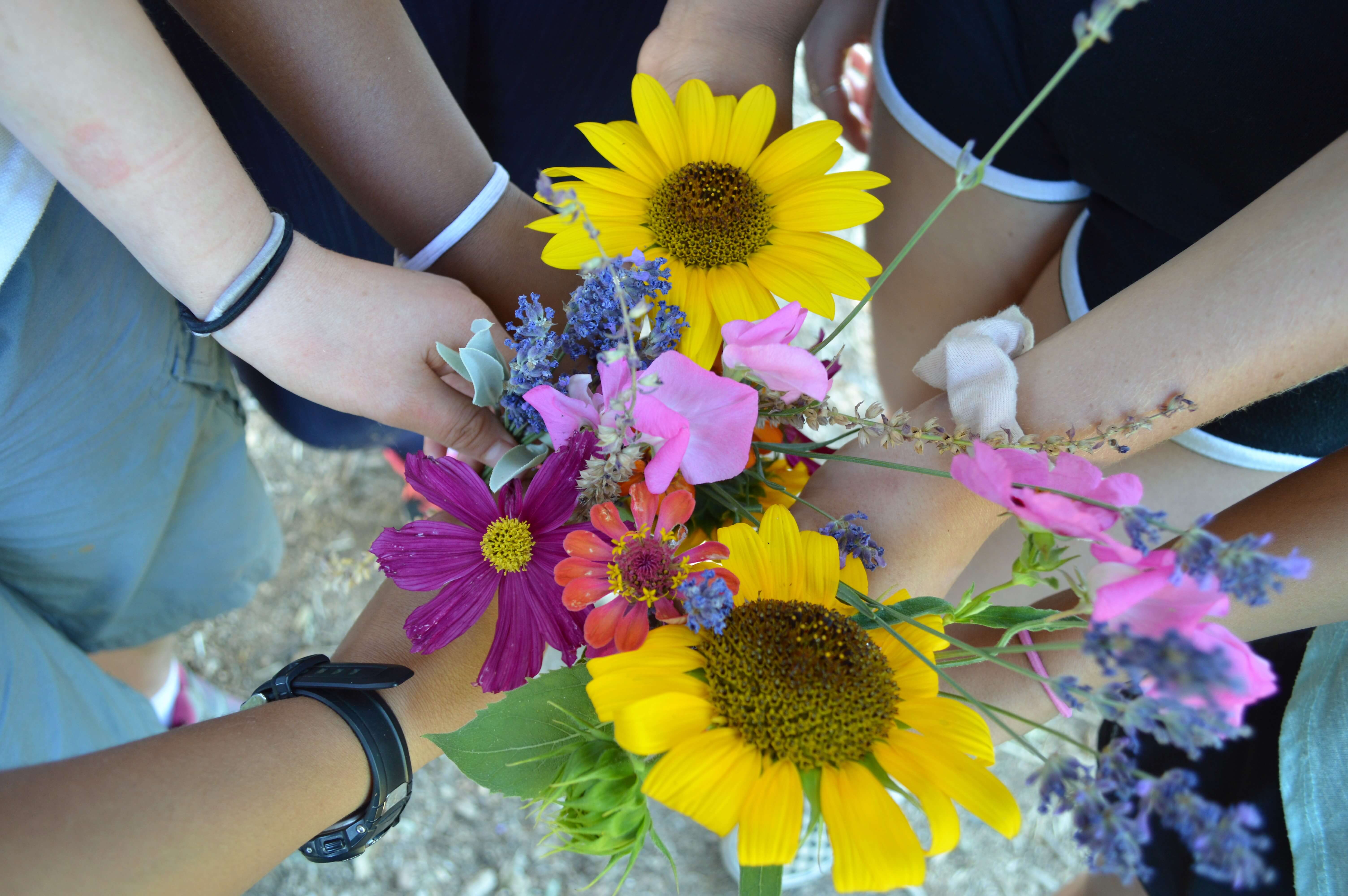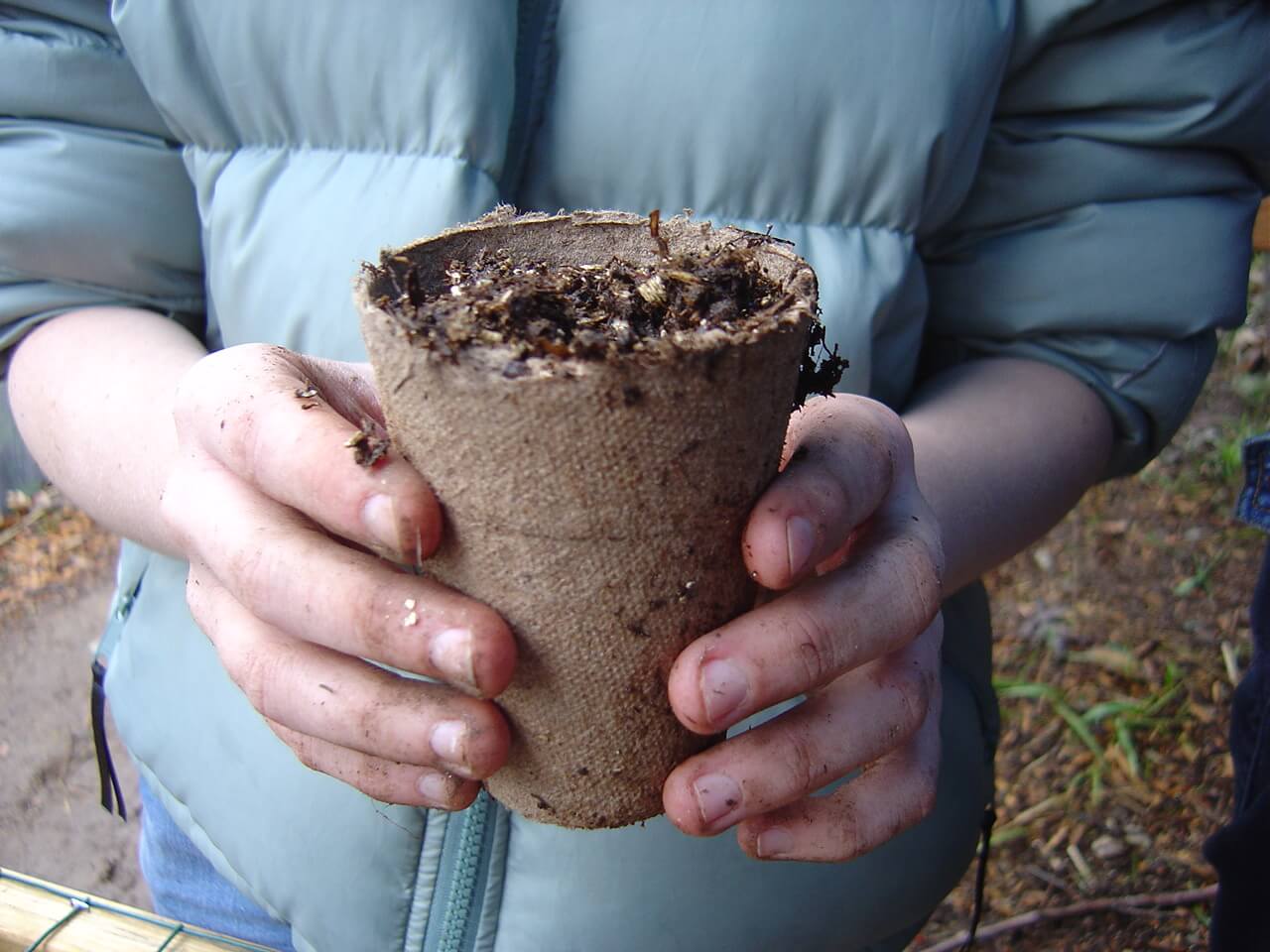 Garden Programs
Camp Stevens offers farm-to-table experiential education for guests of all ages. We always have a range of seasonal activities including harvesting fruits and veggies, seeding, transplanting crops, composting, tilling, and soil making. We might also engage in bread or pizza baking in our cob oven, edible foraging hikes, or herb bundling and wreath making. Guests learn hands on about the fantastic microbial world, life cycles, the beauty of biodiversity, and much more.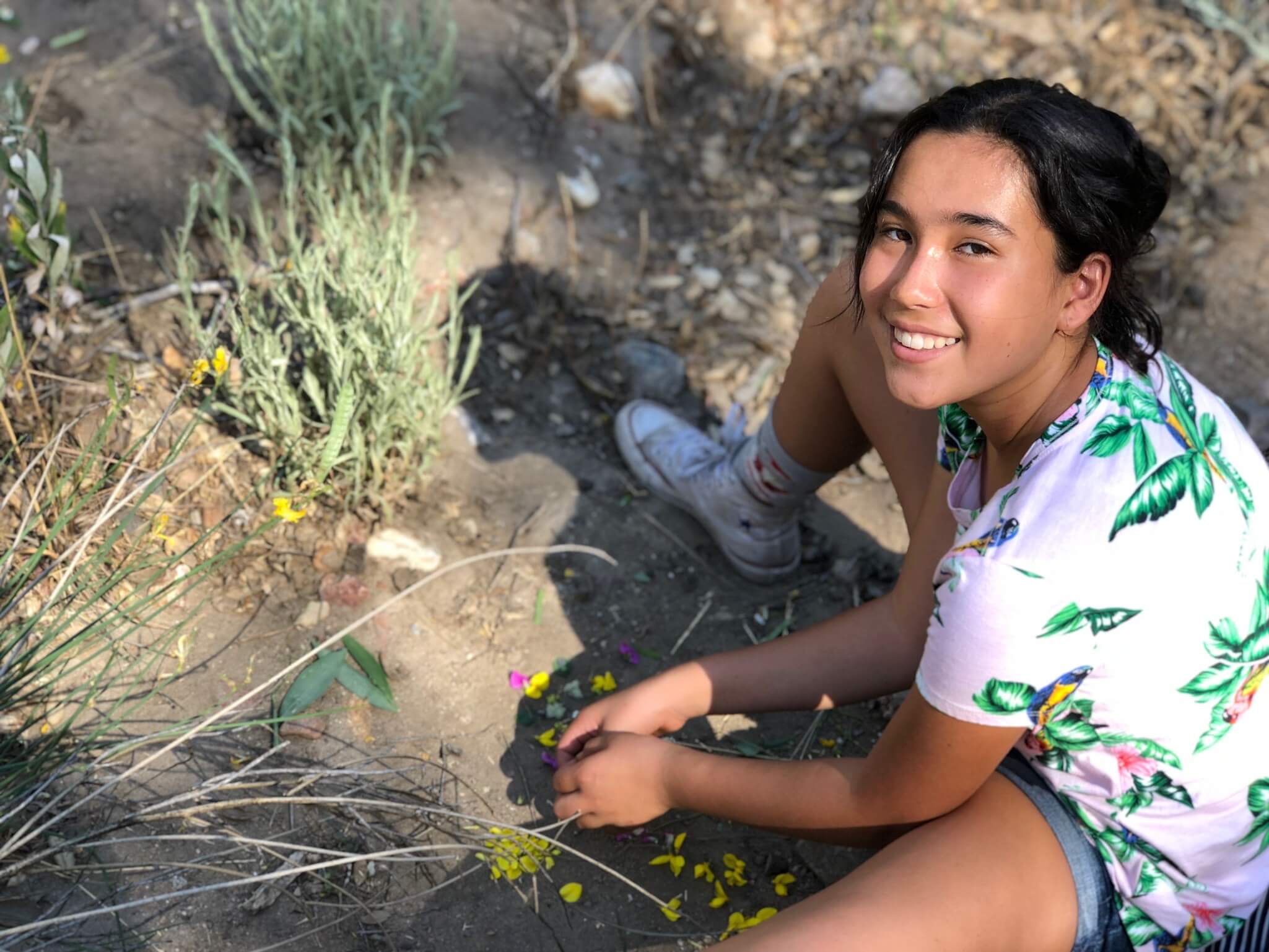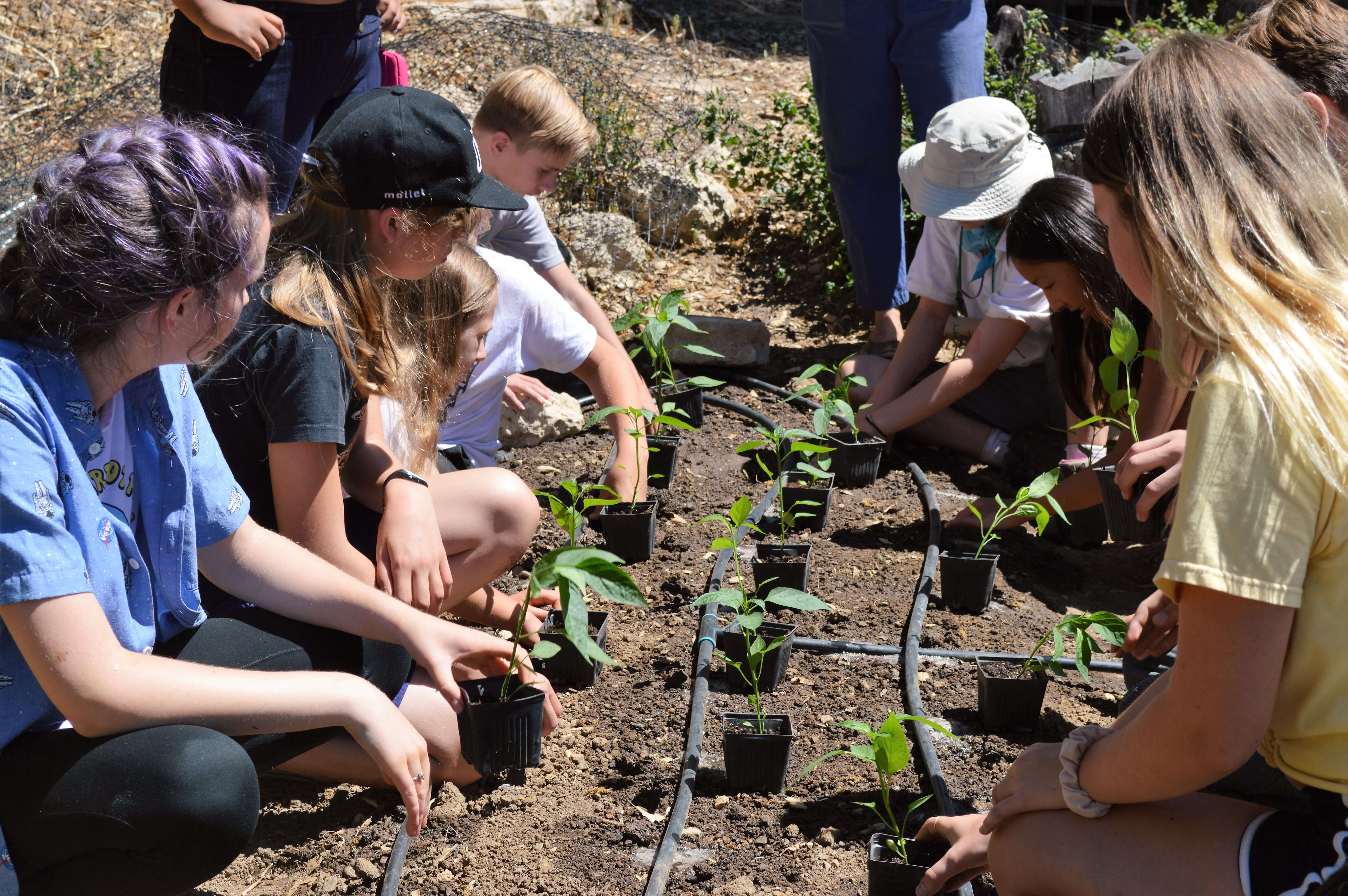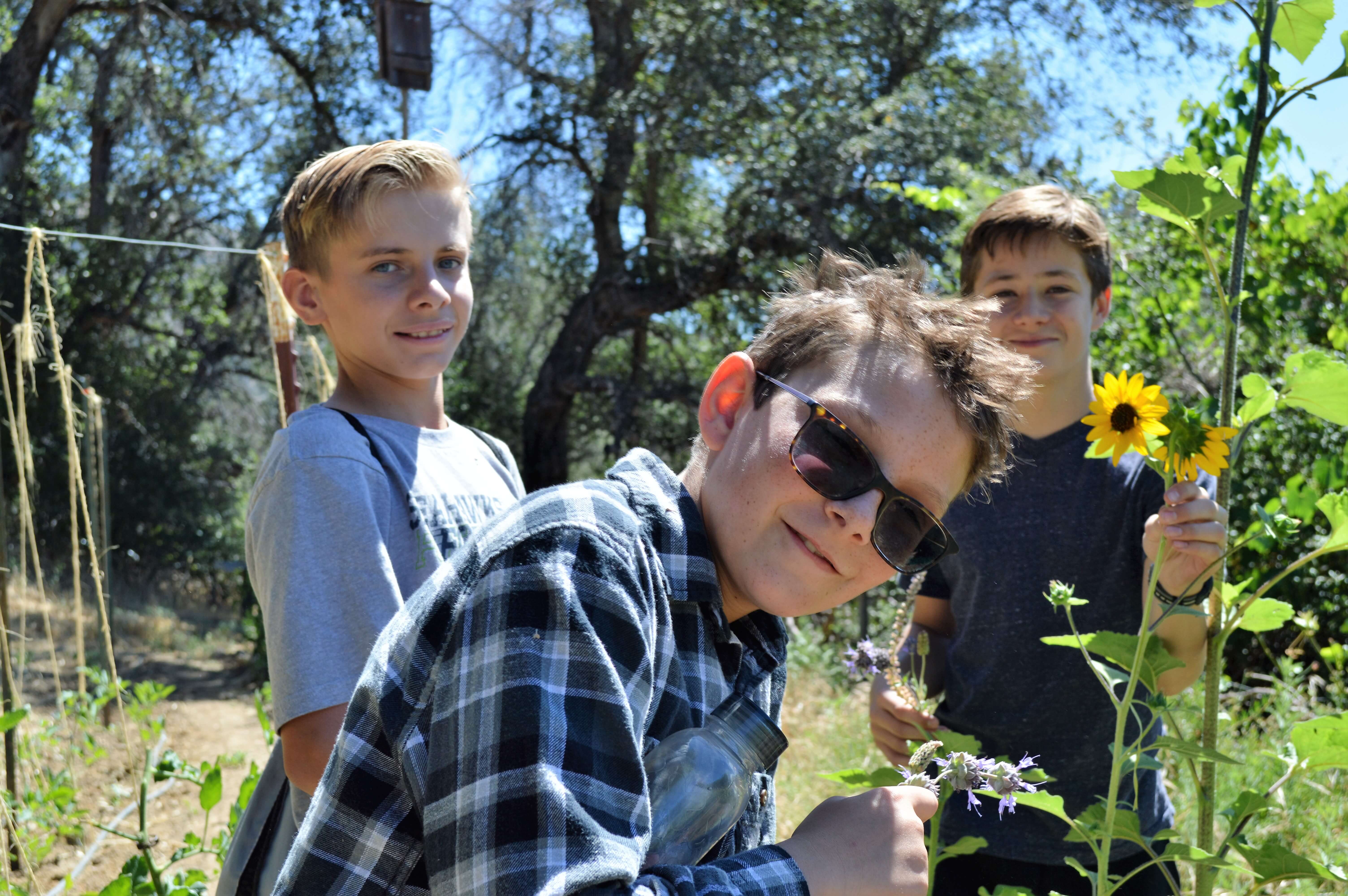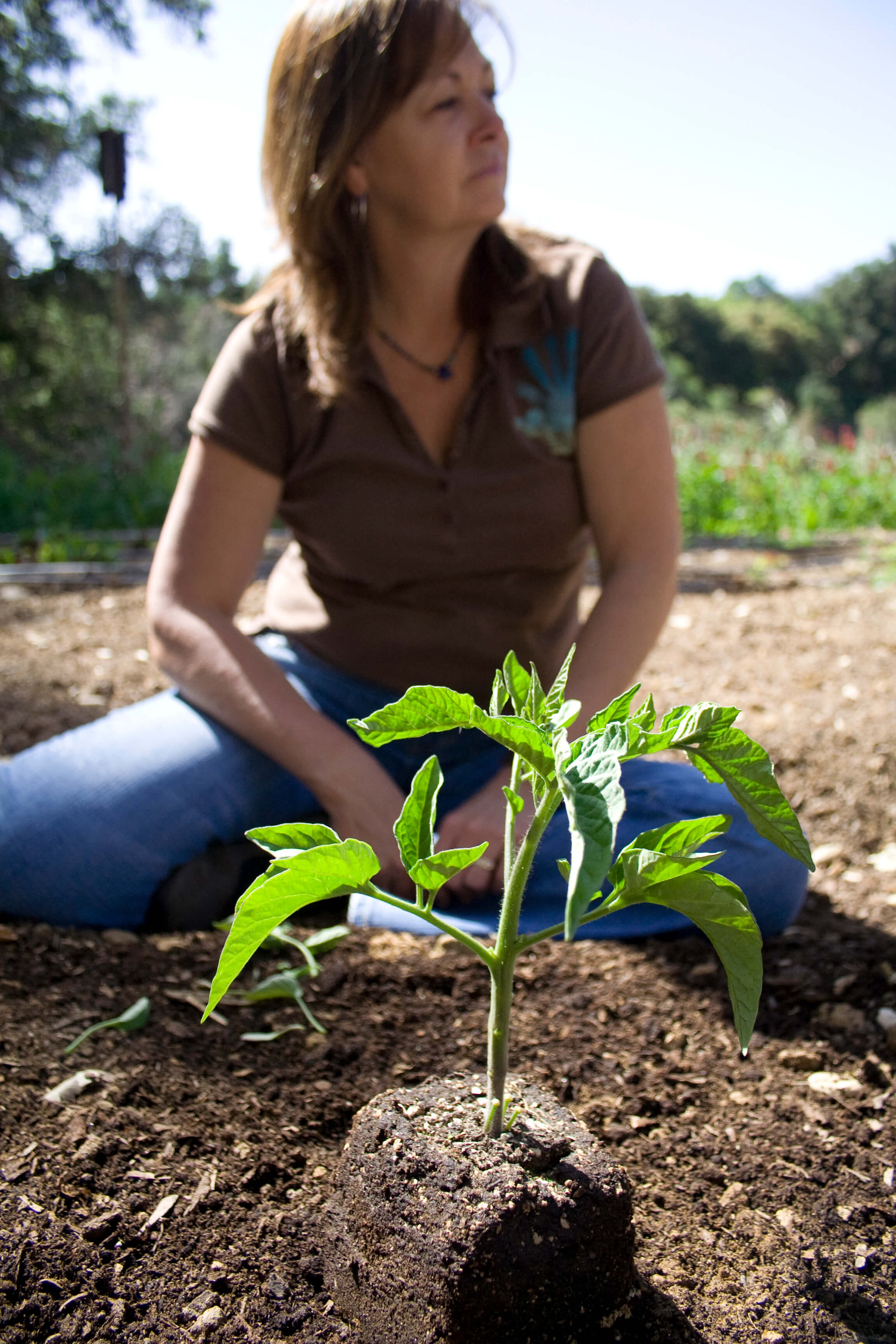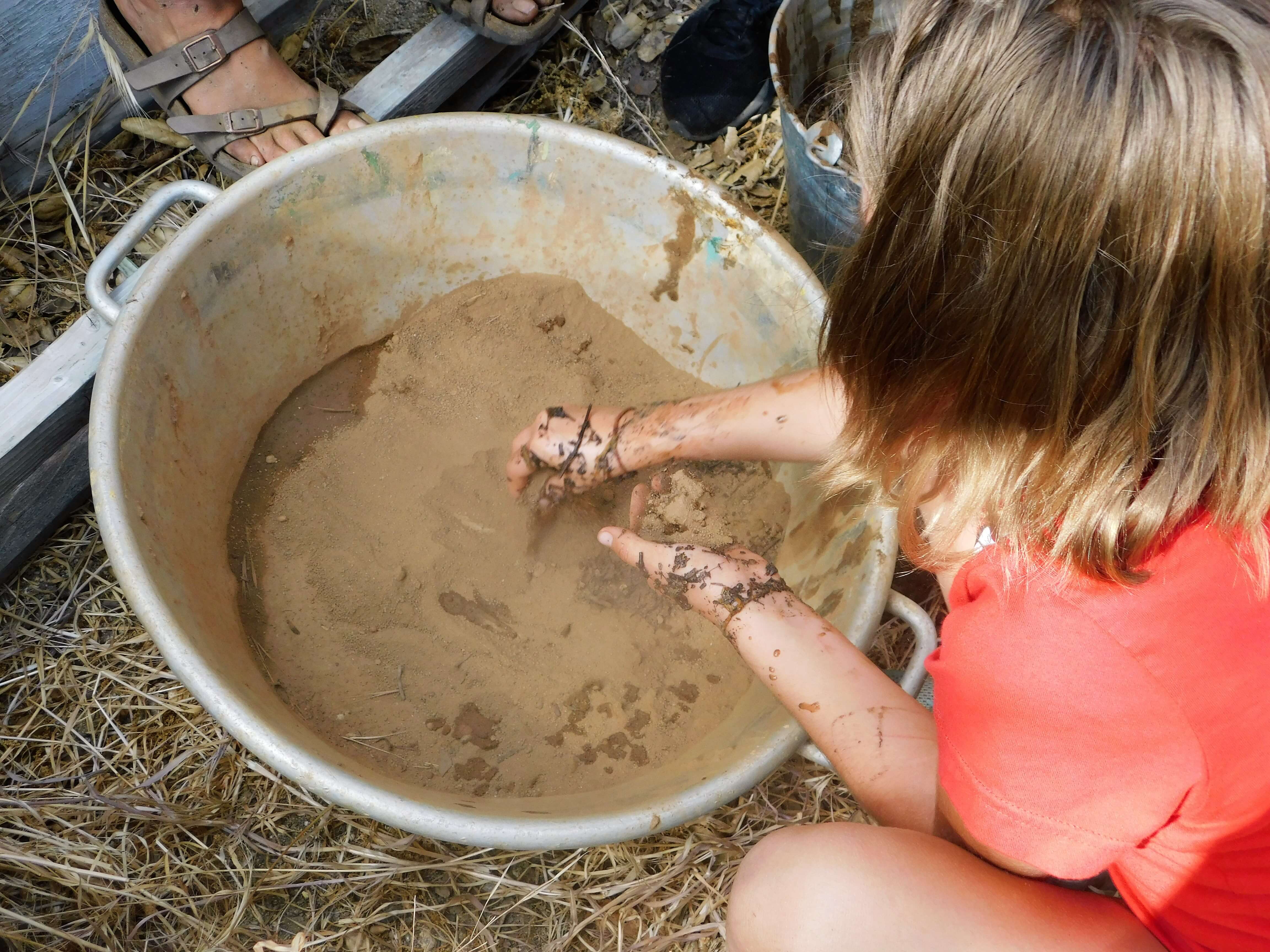 SEEDS Program
SEEDS: Eco-Logic for Teens is a program designed for high school age students to learn hands-on practical gardening skills through a permacultural lens. During a week at camp, students learn skills such as seed starting, composting, crop planning, pruning techniques, harvesting, and more. Through garden projects and lessons, teens explore what it means to be a steward of the land and  learn how to preserve our planet's biodiversity through agriculture. Past SEEDS projects have included: building an earthen oven, planting seasonal crops, developing a rotational grazing system for our animal husbandry program, planting fruit trees, and much more!
Volunteer Projects
Camp Stevens often hosts garden-focused volunteer days. Keep up to date with our social media accounts and/or newsletter to know when they are occurring. RSVP to farmgarden@campsteven.org
Animal Husbandry Program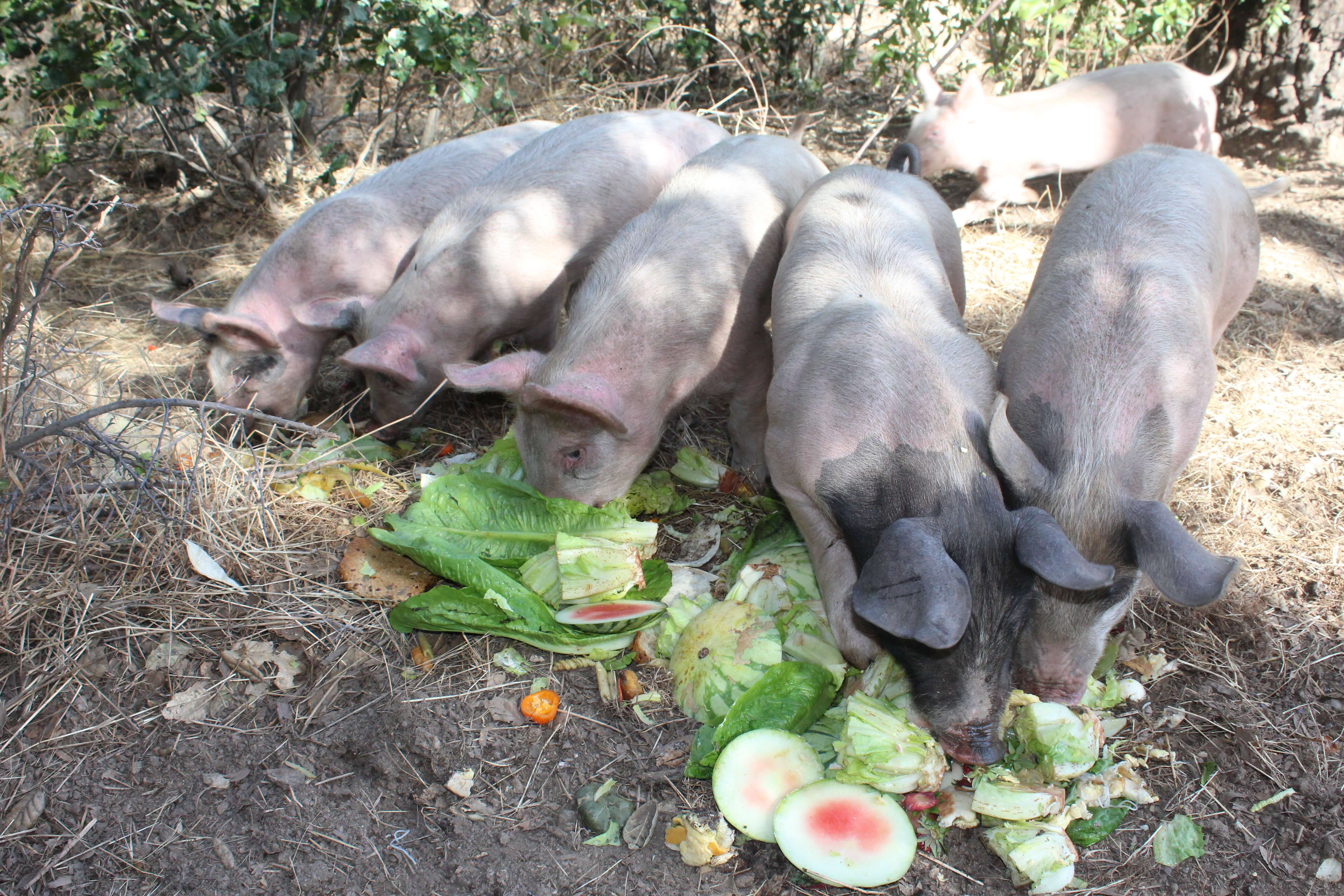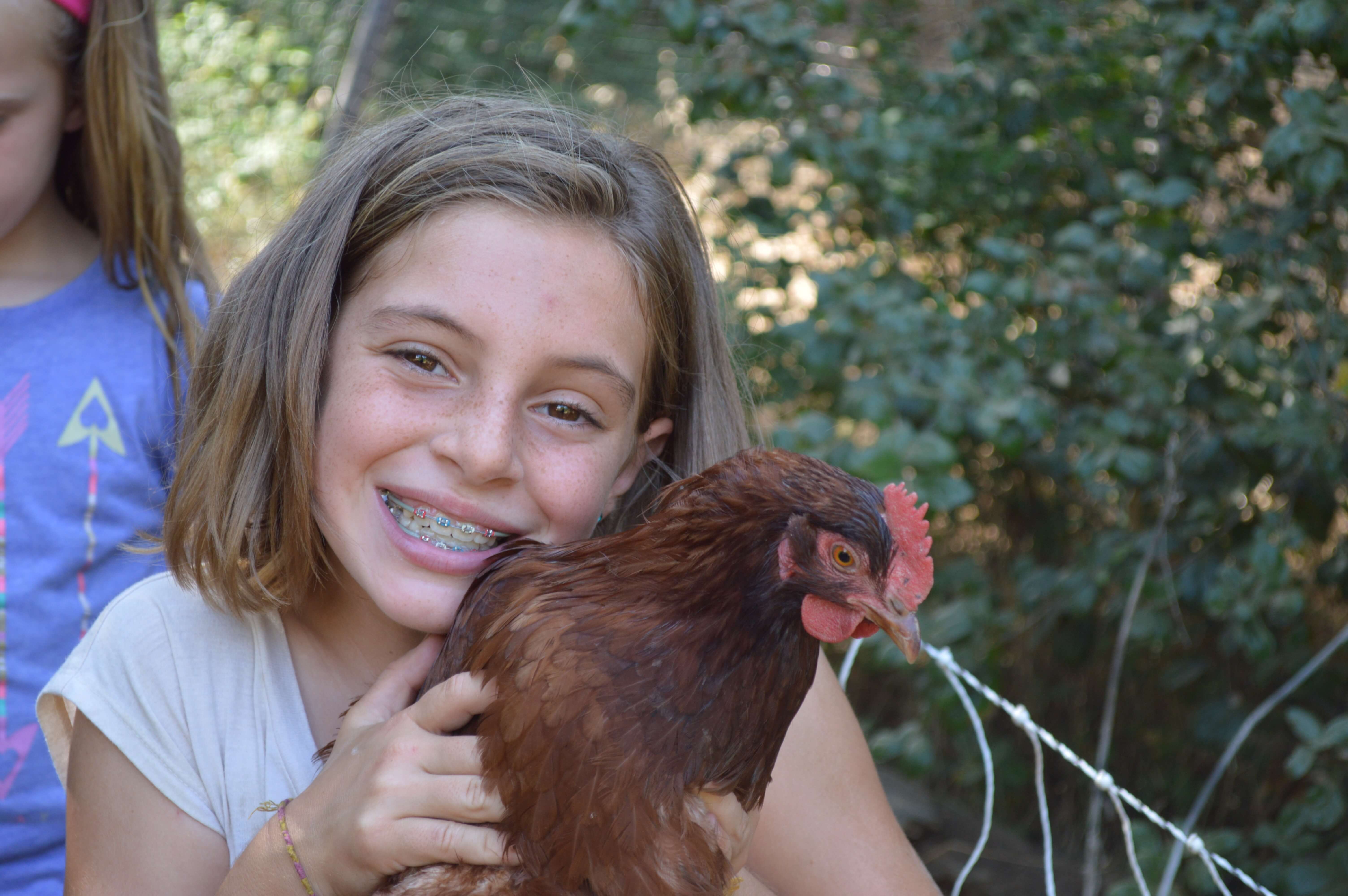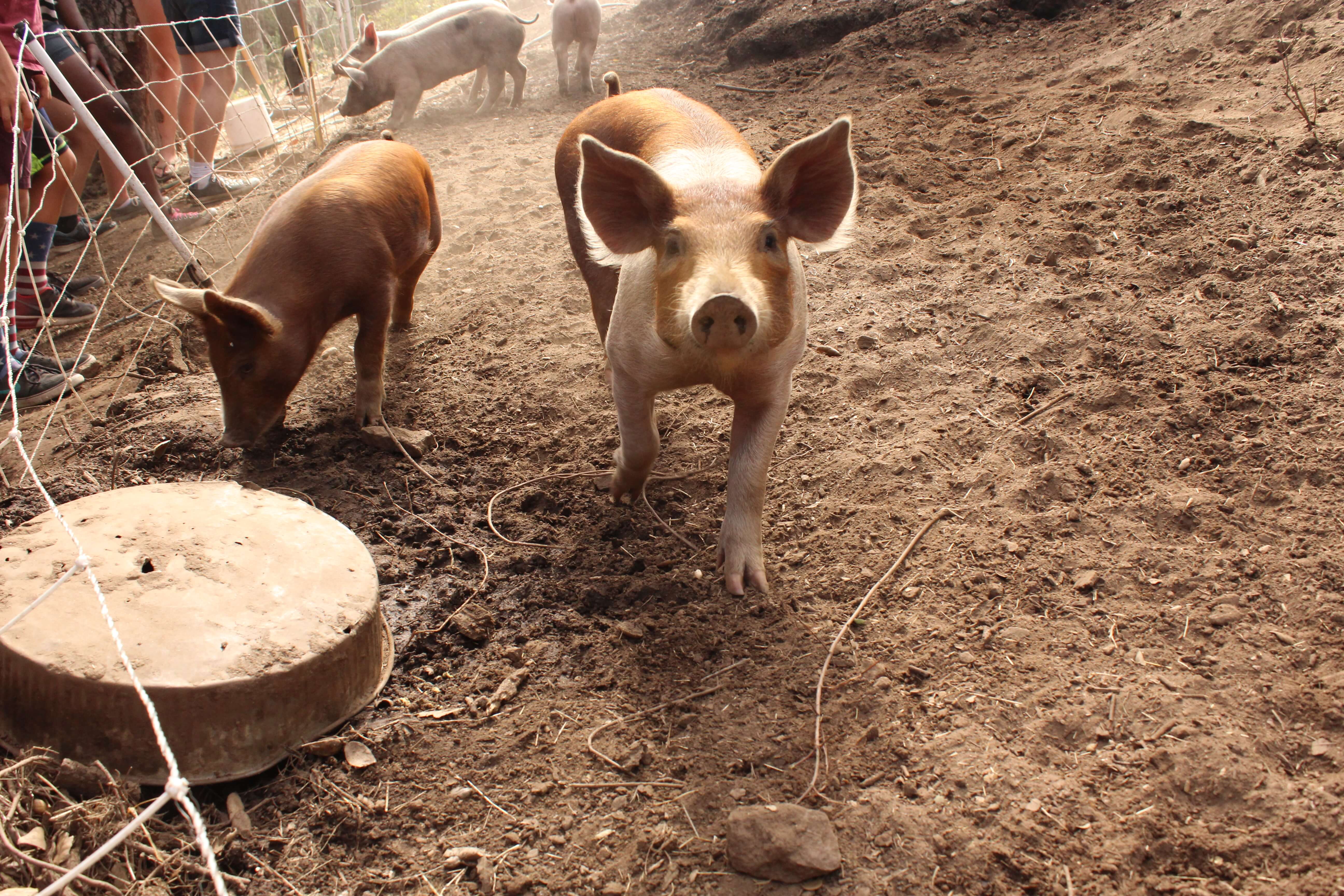 At Camp Stevens you might have the opportunity to meet our flock of laying hens or come face-to-face with friendly pigs.
Camp Stevens raises a flock of laying hens who supplement our kitchen with organic eggs. Not only do our chickens eat organic feed, but they are also fed our kitchen-cooking scraps, and forage for native grasses and insects in their predator-protected rotational grazing system.
We also pasture raise our pork. This means that the pigs have room to explore, root, and eat native plants (within safe boundaries). This helps fertilize and cultivate the land, with which we introduce a new succession of native plants.
We raise our pigs on an organic grain diet that we purchase from a California-based milling company. Their diet is supplemented by kitchen food scraps (which help us responsibly dispose of our waste), and native plants. They're given a mixture of home grown herbs, and food grade diatomaceous earth that help protect them from worms and other parasites. Our pigs are also fed acorns, which is a centuries-old European tradition that gives our pork high amounts of healthy omega-3 fatty acids.
Once processed, our pork is available in shares of $300. If you'd like to purchase a share or participate in our new share donation program, contact farmgarden@campstevens.org
We love taking groups to visit our animals. Please let us know if you're interested in your retreat group having an animal tour.