Summer Camp
Summer Camp: About
Summer Camp Registration will open February 1.
At Camp Stevens, summer campers experience the best of childhood and young adulthood; they find wonder in the natural world, build meaningful connections with peers, gain confidence from trying new things and strengthen their own values with the support of caring counselors and staff. 
2023 Summer Camp Dates & Rates
Regular Adventure Sessions:
Sunday-Friday for ages 8-15 
Adventure Session 1: July 9 – July 14 
Adventure Session 2: July 16 –  July 21
Adventure Session 3: July 23 – July 28
Adventure Session 4: July 30 – August 4
Tier A: $875       Tier B: $785       Tier C: $695
Special Session Sessions:
Sunday-Saturday for ages 12-17
International Odyssey Session 5: August 6 – 12 
Tier A: $925       Tier B: $835       Tier C: $745
REGISTER
Tiered Pricing
Tiered pricing options allow you to pick the price that works for your family. We ask that you pay Tier A whenever possible to ensure camp prices stay affordable for families in need. Families that need additional assistance beyond tiered pricing can apply to our campership fund, which is supported by individual donations, organizations, and grants. You can find the campership application below.
How to Register
Registration will open on February 1 at a link on this page. If you need a hard copy registration packet please email registrar@campstevens.org or call our office at (760)765-0028. The hard copies are only to be used for summer camp registrations for camper families without access to the internet or a computer.  We encourage all families to register their campers through our online registration portal if able.  
REGISTER
Camperships
Families that need financial assistance can apply by clicking on the application button below. If applying for a campership, please register your camper first and then fill out the online campership application. You should hear from us about the status of your application in 2-3 weeks.
Episcopal Identity and Inclusion
You and your family are welcome here! As an Episcopal camp, we are passionate about being a safe space for all campers. We celebrate a rich diversity of campers and staff including national origin, creed, religious belief, color, ethnicity, gender, gender identity, sexual orientation, family structure, and ability. We hold a weekly Eucharist where groups bring offerings of art, bread, juice, or readings, and all campers are invited to participate in a way that fits with their diverse religious beliefs and practices. 
Our Program
Each camper is assigned to an Adventure Group, composed of 12-15 campers, which is led by two counselors and one senior staff member. The Adventure Groups explore over 250 acres of forests, trails, gardens, buildings, team-building challenges, and outdoor play areas. Each group cooks out over a campfire and sleeps under the stars at least once a week. Older campers may challenge themselves on the high ropes course, and younger campers aim for new heights on the climbing wall. All campers have the option to try classic camp activities such as swimming, archery, and arts and crafts. 
We work to ensure each camper leaves with a greater sense of self-love, confidence, spirituality, and creativity from a week of being accepted as they are in a compassionate community. We believe that by exploring together in a group they develop a greater sense of empathy and responsibility to others and ready to face new challenges in the future.  We hope that they feel inspired by their time in nature and have a deeper desire to become stewards of the earth.  
Staff
Camp Stevens staff and counselors are selected for their creativity, energy, kindness, and maturity. Each counselor and staff member participates in an intensive 10-day leadership program that focuses on group management, conflict resolution, bullying prevention and response, child development, creative programming, equity and inclusion, and activity leadership. Nurses, Chaplains, and camp leadership staff provide additional layers of support and guidance to ensure your camper's physical, emotional, and spiritual safety. 
Food Philosophy
We take great care to serve wholesome whole foods that parents approve and kids love. We build our menu around fresh produce, scratch-baked breads and desserts, free-range chicken and turkey, organic dairy products, and garden herbs and veggies.  Food is served family-style and campers have lots of options on the table to ensure they get plenty to eat. We're committed to providing alternatives for our vegan, vegetarian, gluten-free and allergy-affected campers. 
Location and Transportation
Camp Stevens is located near the mountain town of Julian, CA. We're an hour and a half northeast of San Diego, and three hours southeast of Los Angeles. Charter bus transportation is available from stops in Burbank, Los Angeles, Anaheim, Corona, downtown San Diego, and La Mesa.
---
Wilderness Trips
Wilderness Trip Registration Opens February 1st.
Wilderness Trips offer older campers new opportunities for adventure and challenge. Teens venture off camp, bringing the magic of the Camp Stevens community into a new context. Each trip offers a personal connection to a unique group of people and a unique ecosystem or natural wonder. Trips are led by experienced staff and guides so challenge yourself to try something new, or participate in a favorite adventure. 
On the Road, 6 days, Ages 13-17
Adventure your way through San Diego County across sand, summit, and sea. Try outdoor rock climbing, camp overnight in diverse ecosystems, and end your week paddling in the ocean.  This trip is a great introduction to our off-site wilderness programs for teens looking to expand their comfort zones and join an epic adventure. 
July 23 – 28, 2023 
A: $875, B: $785, C: $695
Sea Kayaking, 6 days, Ages 13-17
Venture to Catalina to kayak along the island to areas only accessible by boat. Snorkel in pristine waters, camp out on the beach, and paddle the day away with your group with the guidance of Camp Stevens trip leaders.
SK1: July  10 – 14 
SK2: August 7 – 11, 2023
A: $925, B: $815, C: $675
This trip is made possible by support from our friends at Kayak Adventures Worldwide.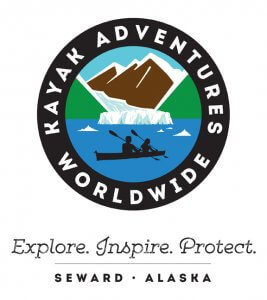 Prerequisites: Experience rustic camping (summer camp ok), strong swimming skills, comfortability in the ocean and on boats. Ability to paddle several hours at a time and lift 30lbs.
---
Counselor Training & Info for Returning Counselors 
Returning counselors go through the application portal to submit your availability!
Counselor Training (first time counselors only) June 18 – June 28, 2023
Counselor Training (CT) provides an direct mentorship from experienced counselors and staff, thought-provoking discussions, in-depth workshops and the chance to build your leadership through practice. Prospective counselors learn more about themselves and the role of a counselor while building relationships with peers and growing skills that will help them succeed in life and in future jobs. 
Upon completion of this program, participants are selected to be counselors on the basis of their full participation in the training program, their ability to act responsibly, their willingness to be a role model and leader, and their enthusiasm for working with children. Participation in Counselor Training is not a guarantee of employment.
A: $400, B: $200, C: $0
Pre-Requisites and additional requirements for acceptance into the program: 
Age 16+ 

Availability for entire Counselor Training Session AND at least one camp session later in the summer. 

Completion of Counselor Application

Successful References and Interview
REGISTER
To Apply:
Complete the counselor application via the link in your confirmation email. 
Complete a phone interview with the Summer Camp Director (we'll reach out to schedule after your application is complete).
Ask three references to complete and submit the reference form.
---
---